By Air: Indian Airlines / Allaince Air operates a thrice-weekly flight to Jolly Grant Airport from Delhi.
By Rail: While there is a rather slow shuttle train between Haridwar and Rishikesh, it is better to get to Haridwar on a mainline train and then do the 22 km by road.
By Road: Rishikesh is served by good roads and is connected by buses to other towns in Garhwal, U.P. and Delhi.
Crossing the River

The river is spanned by the delicately fashioned suspension bridge of Lakshman Jhoola. Local Legend has it that, in the days of the epic Ramayan, this was a rope bridge which swung whenever people walked across it. Now another suspension bridge has been constructed 2 km downstream of Lakshman Jhoola. The swift flowing river can also be crossed by ferries fitted with outboard motors.
Yatras
The most important reason for visiting Rishikesh is for the 'Yatra' to the 'Char (four) Dhams' of
Badrinath
Kedarnath
Gangotri
Yamunotri
Hemkund Sahib
Other places of religious significance are Rudraprayag, Devprayag, Karnaprayag, Nandaprayag, Vishnuprayag, the Panch Kedars and the Panch Badris, and Hemkund Sahib.
Entertainment

WILDLIFE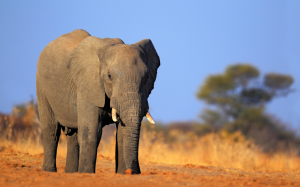 Chilla Range, Rajaji National Park, about 8 km from Rishikesh, is a wildlife sanctuary with a good elephant population. Other animals here include tiger, wild boar, nilgai, sambhar, spotted deer and langur. There is a GMVN rest-house at Chilla.
Kedarnath Musk Deer Sanctuary: The dense forests here are home to the rare musk deer. Other inmates include leopard, black bear and tahr-a wild
mountain – goat.
TREKKING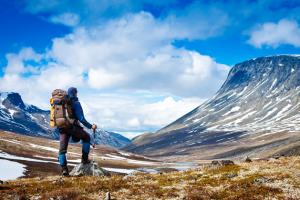 Rishikesh can be made the base for treks into the Garhwal Himalayas offering a very wide range of trekking. One can do religious treks, scenic treks, botanical treks, treks to experience the land and its people – with the option of doing a low altitude trek or a high-altitude trek.
Two popular treks out of Rishikesh are to Neelkanth from Swarg Ashram, 10 km, with option of using motor transport also, and Kunjapuri Temple, from Tapovan, again a distance of 10 km. Both temples are on hilltop and provide beautiful views of the surrounding countryside.
Garhwal has over 100 peaks more than of 6000 metre high.
TREKKING ROUTES
Valley of Flowers Trek: July & August: 8 days. Rishikesh – Joshimath – Govindghat – Ghangharia – Hemkund Sahib – Valley of flowers – Badrinath – Rishikesh.
Har – ki – Dun Trek : Summer: 9 days. Rishikesh – Sankri – Taluka – Osla – Har-ki-Dun-Osla-Sankri-Rishikesh.
Roopkund Trek: Summer: 10 days Rishikesh-Mundoli-Wan-Bedni Bugyal – Baggubasa – Roopkund – Homkund – Sutola – Ghat.
Binsar Trek: Round the year: 7 days. Rishikesh – Pauri – Thalisain – Binsar – Gairsain – Rishikesh.
Nagtibba Trek: Round the year: 6 days Rishikesh – Pantwari – Nagtibba – Devalsari – Thatyur – Mussoorie – Rishikesh.
Rishikesh – chakrata – Mundali – Dakpathar Trek:
Round the year: 5 days. Rishikesh – Purola – Kathiyan – Mundali – Kharambha Top-Chakrata – Dakpathar – Rishikesh.
Adventure Sports
Rishikesh is fast emerging as an extremely important centre for adventure sports including white-water rafting. Canoeing/kayaking, mountain cycling, rock climbing and mountain cycling, rock climbing and mountaineering, body surfing and snow skiing.
---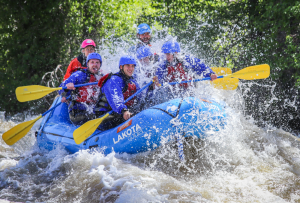 Rafting
Kaudiyala, 38 km from Rishikesh, has the Tourists and Rafters Camp. Between Kaudiyala and Shivpuri, 15 km from Rishikesh, many other private operators have campsites on the beaches along the river. The best period for rafting is from October to April.
---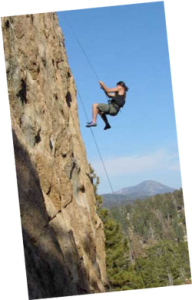 Rock Climbing and Mountaineering
Some of the highest peaks in the world- Nanda Devi (7817 m), Kamet (7756 m) and Dunagiri (7088 m) – beckon mountaineers to the Garhwal Himalayas. The rugged beauty of the mountainscape is very hard to resist for those interested in the mountains. Rock climbing can be done at Kaudiyala, Tapovan, Tharali, Songad, Tekhla and Buranskhanda.
---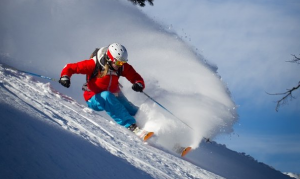 Skiing
Auli in eastern Garhwal is the ski-resort. The slopes are 5 km long and stretch across an area of 3 km. The season is from December to March. There is accommodation, instructors, equipment and other facilities. A 800 m-long chair lift is operational